With the growing use of online learning and giving examinations over the online mode. It is a vast chance of losing its authentication. So there is always a need for the integrity and credibility of online mode examination. Quiz Anti Cheating mode will keep the examination like a tough and tight invigilator. When students participate in the examination, whether they seriously participated or not it can be detected.
Anti Cheating Tools
There are different tools for the prevention of cheating in the examination. If students change their existing tab to another then that can be identified. And students will get a warning about this. Or maybe blocked from the examination schedule.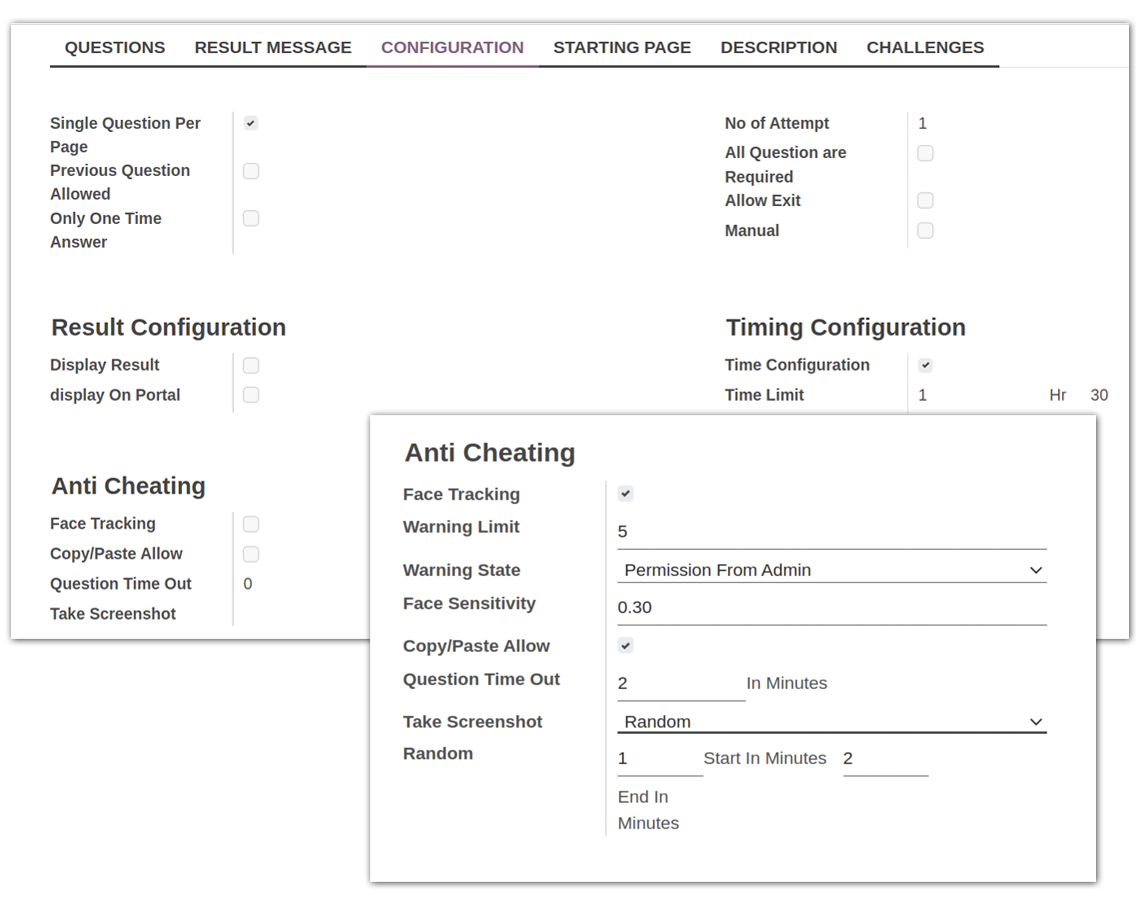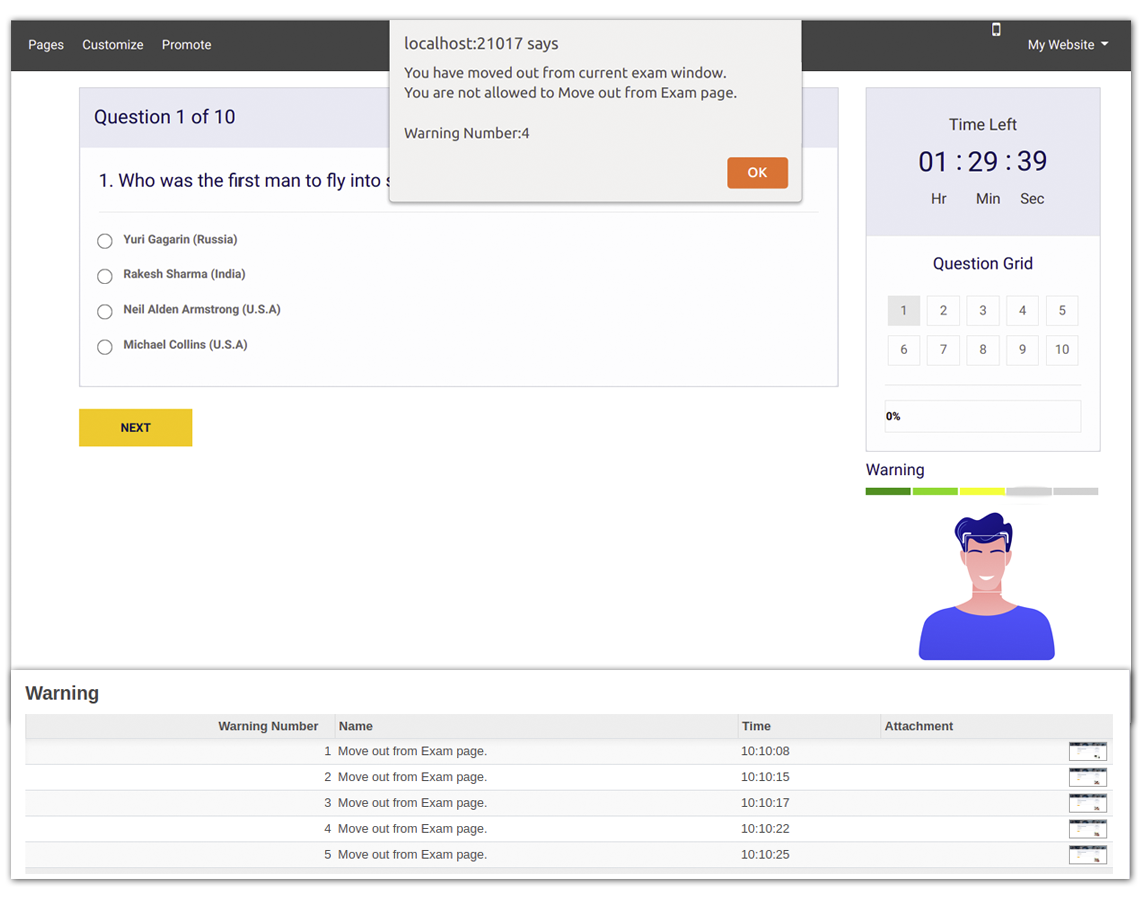 Take Automatic Screenshots
While giving exams by the students from time to time screenshots can be saved automatically. Whether there would be the same face or not. The screenshot will detect those possible cheating modes while giving the online examination.
Face Recognition
The students who are given examinations only their face can be recognized in the system. If another face will be detected then automatically blocked that student from the system.