OpenEduCat is the first online appointment scheduling platform dedicated to Education. The platform allows students to book and cancel appointments online with their tutors, professors or teachers in a secure environment.
Online Booking
Appointment can be fixed via online mode.No need to go physical for booking. At your place, you can book your appointment with help of the internet. You can reschedule your booking at your convenience.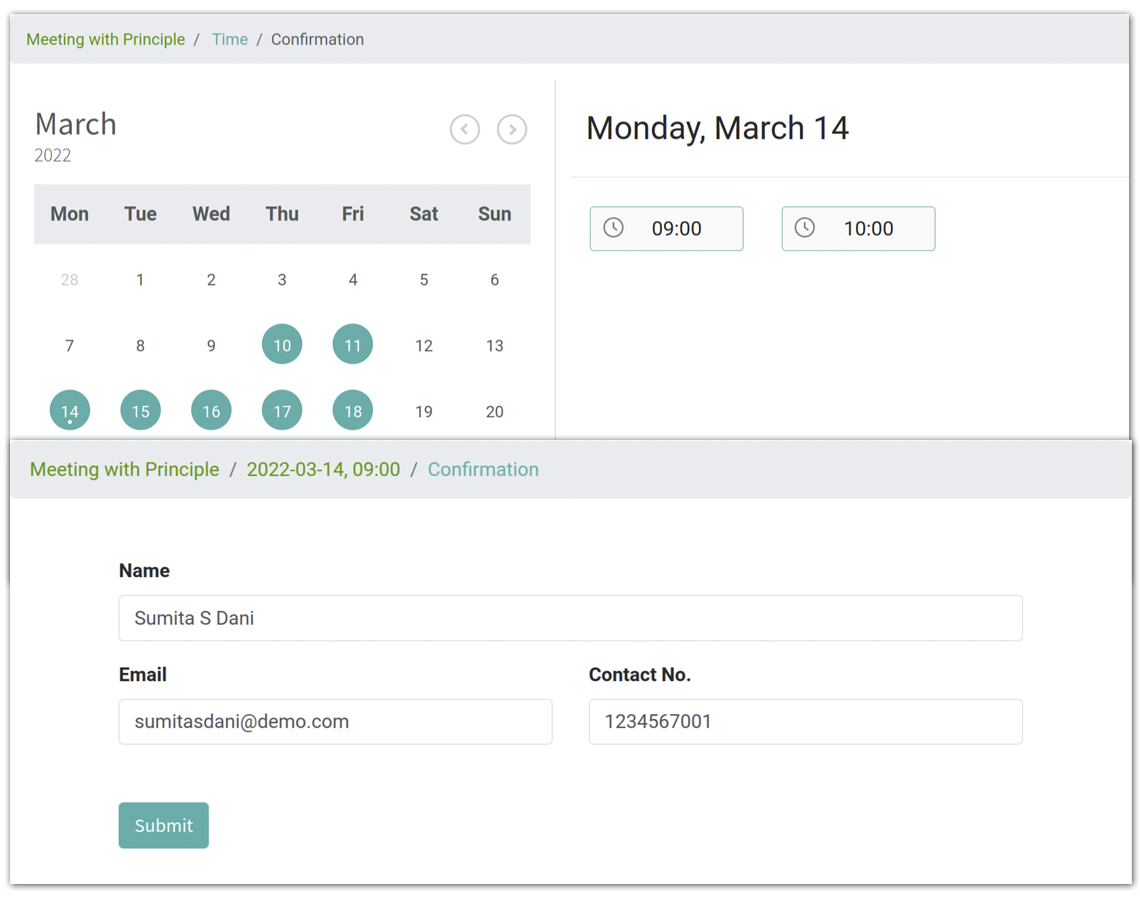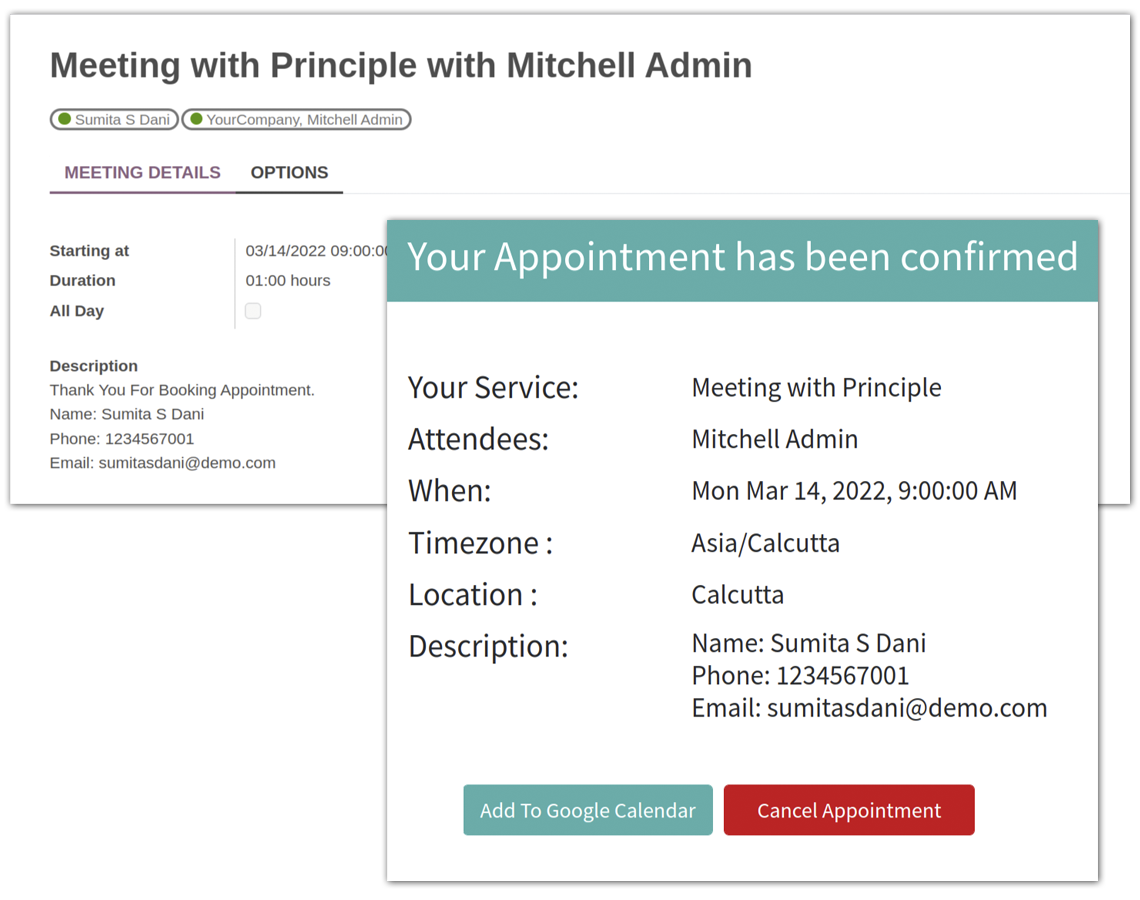 Confirmation
When you take an online appointment you can get your confirmation through your registered email or contact number. If there is any rescheduling or changes of time all these can be communicated over the contact details.
Alerts & Notification
All online appointment-related alerts and notifications can be sent via users' contact details. All related notifications can also be communicated reminders can also be sent via email or contact details.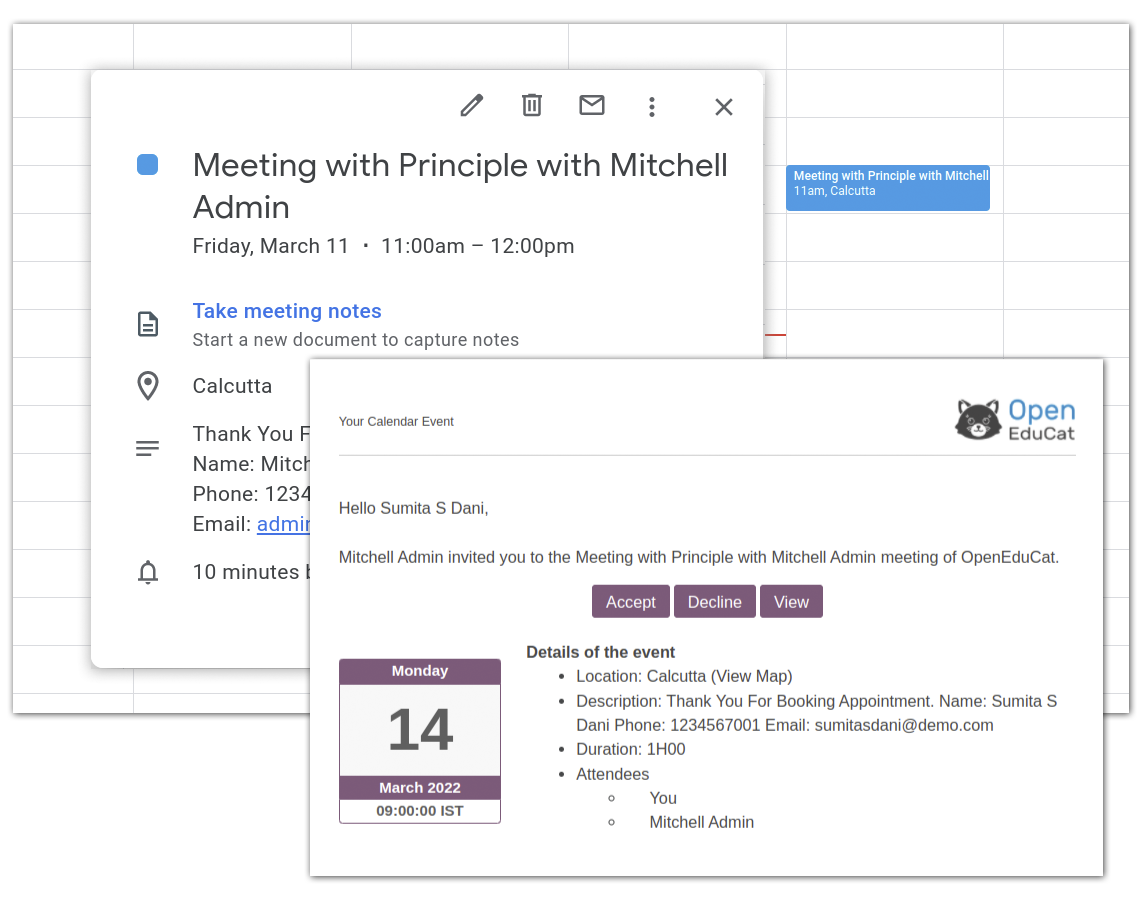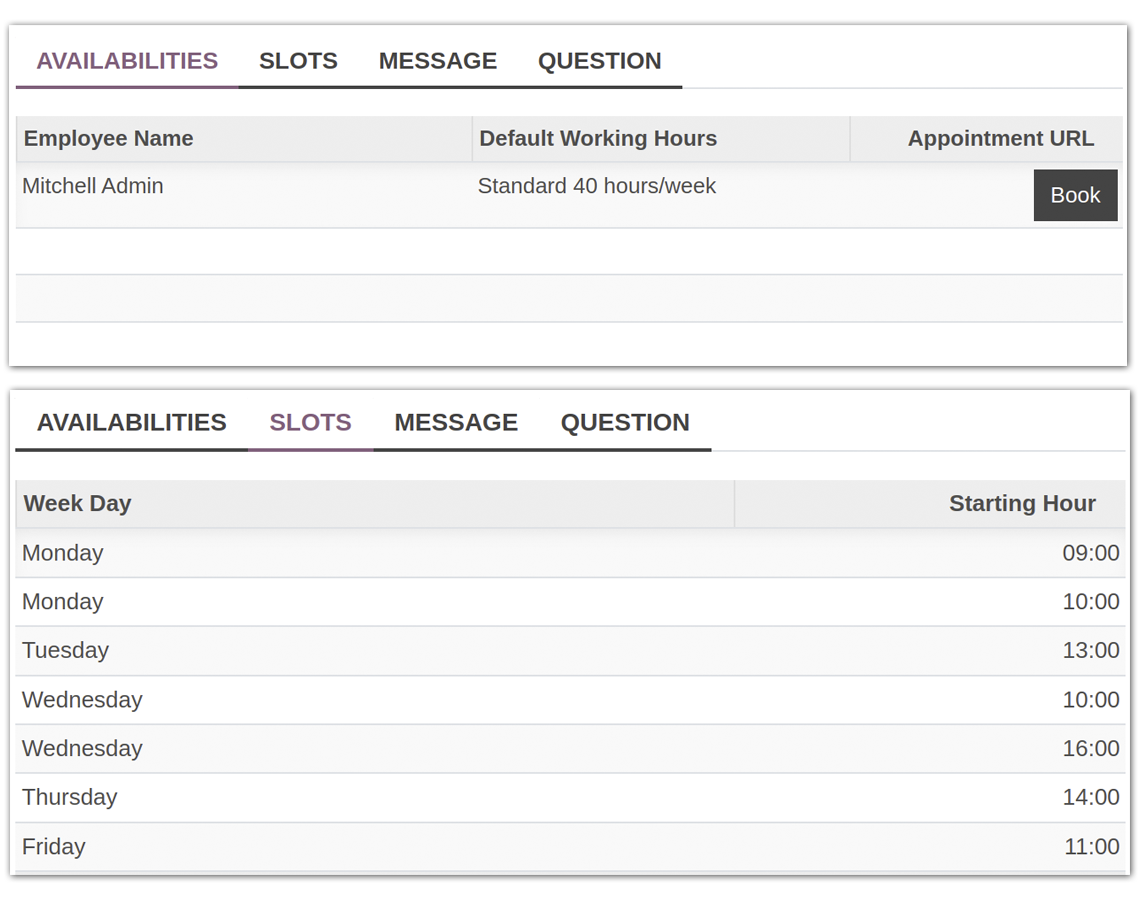 Improve Your Chances of Admission
OpenEduCat is a platform for recruiters and employers to coordinate interviews with prospective students regardless of their time zone, and create one-to-many group events for scheduling campus tours and orientations.
Calendar Synchronized & Reminder System
These would be unique features of online appointments. All appointments can be managed and keep a reminder on each scheduling all these tasks can be done automatically. It is a very time-saving process with an automatic process.