Quick, Accurate and Cost Effective Cloud-Based Accounting Software
OpenEduCat is a good accounting solution for small businesses, schools, universities and educational institutes. It is The Open Source Easy to Use Accounting System that comes with All Good Practices built-in.
OpenEduCat accounting software provides all the most powerful accounting features. All in a friendly and easy way to use.
Create invoices, track expenses, accept payments and make payments with ease. Handle taxes by letting OpenEduCat do all the accounting for you.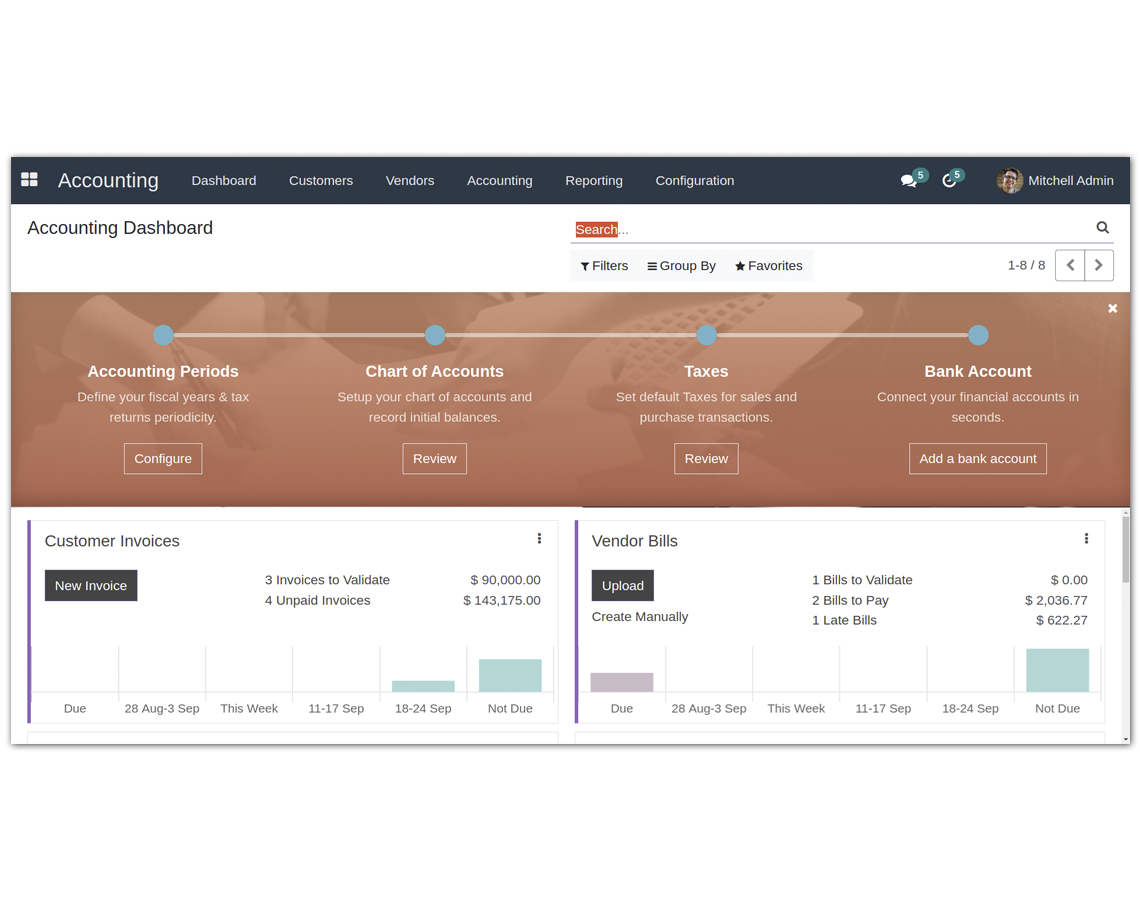 Tax Management
powerful tool for income tax calculation and preparation that helps create an invoice and derives preliminary tax data
Easily Scalable
The OpenEduCat accounting software is scalable and can be easily scaled to suit the changing needs of your small business or educational institutes.
Simplified Reporting
Monitor and analyze critical business metrics in real-time, instead of waiting for months to get the reports back from our server.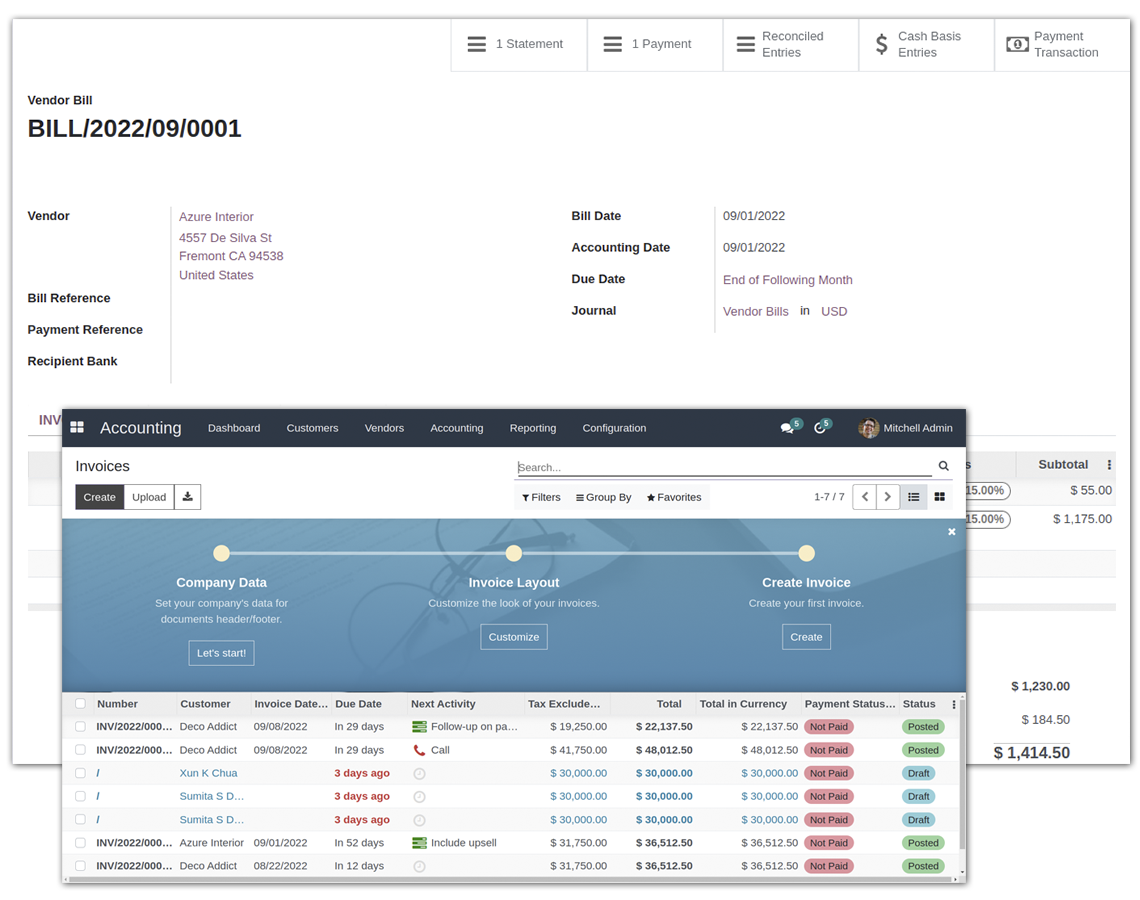 Faster Invoicing and fees reminders
A software that takes care of your invoices for you with automated follow-ups and reminders.
Impressive Invoicing
Create stunning and highly professional invoices and send them to your customers with one click. Set up automated follow-ups, multiple invoices, reconcile multiple payments, incorporate payment terms, and automatically generate draft invoices.
Multi-Currency and Global Payments Support
Experience OpenEduCat's advanced payment processing and reporting system. It allows you to receive payments from your international students in a wide variety of currencies.
Smart Vendor Payments
Smart Vendor Payments provides a cloud-based solution to help you make payments to trusted suppliers, process batch payments, manage batch expenses and automate the process of getting paid.
Legal Statements
Get automatically generated P&Ls, Cash Flow statements, General Ledger, country-specific tax reports, balance sheets and other legal statements.
Complete Accounting Solution
Make it easy for yourself to handle the day-to-day accounting tasks, by helping you create and manage your financial statements.
Easy Reconciliation
With OpenEduCat, you can eliminate manual accounting processes, lower the burden of bookkeeping, and take advantage of your fingertips while tackling complex accounting tasks. All this with easy to use, quick and elegant user interface.
Smart Payables and Receivables
Work smarter with features that help you manage your expenses, such as mileage tracking and expense reporting.
Built for Global and Local Leaders
OpenEduCat offers a single integrated solution for businesses to manage their assets, transact, and record transactions in real time. This is driven by a highly scalable architecture that can handle large transactions and meet the performance demands of your rapidly growing education business.
Schedule and Automate
OpenEducat accounts are the best way to track recurring payments, recurring expenses, and more. And it's super-efficient, so you can pay your bills with just a few clicks.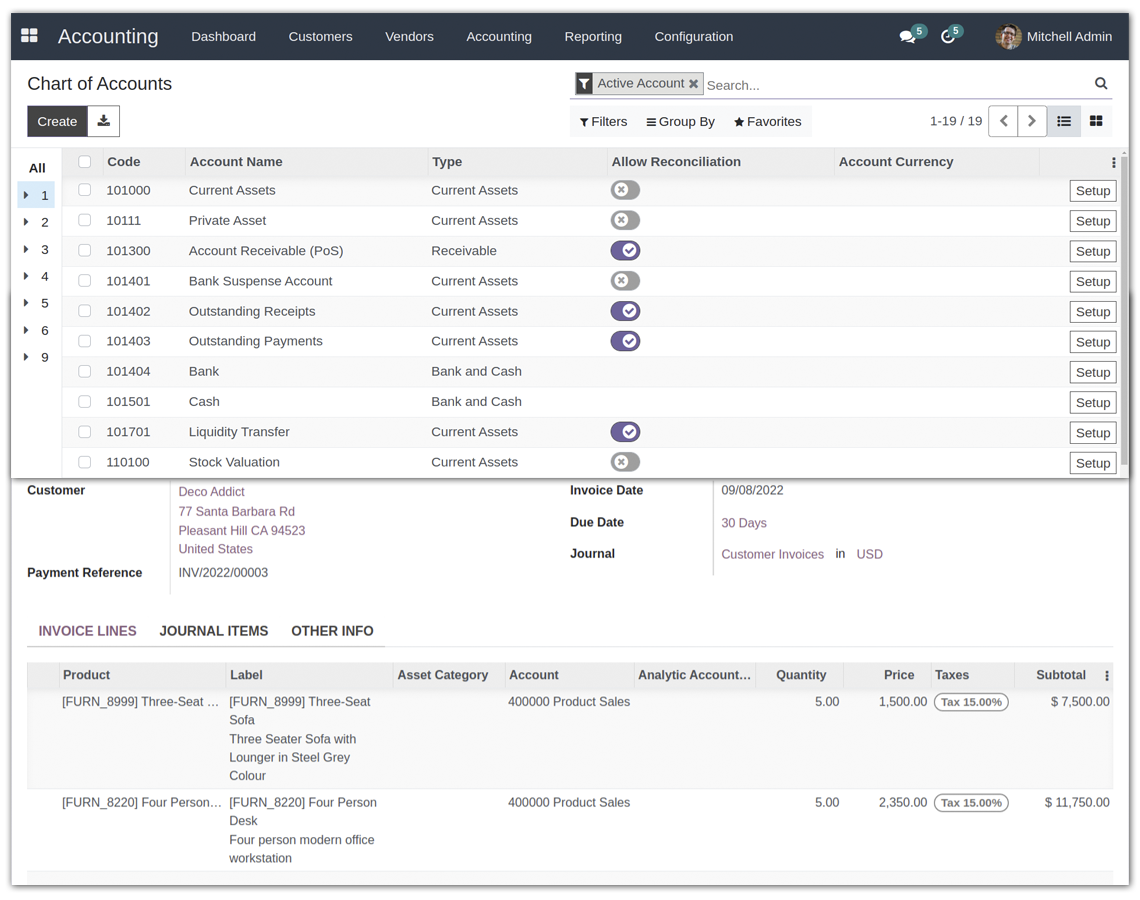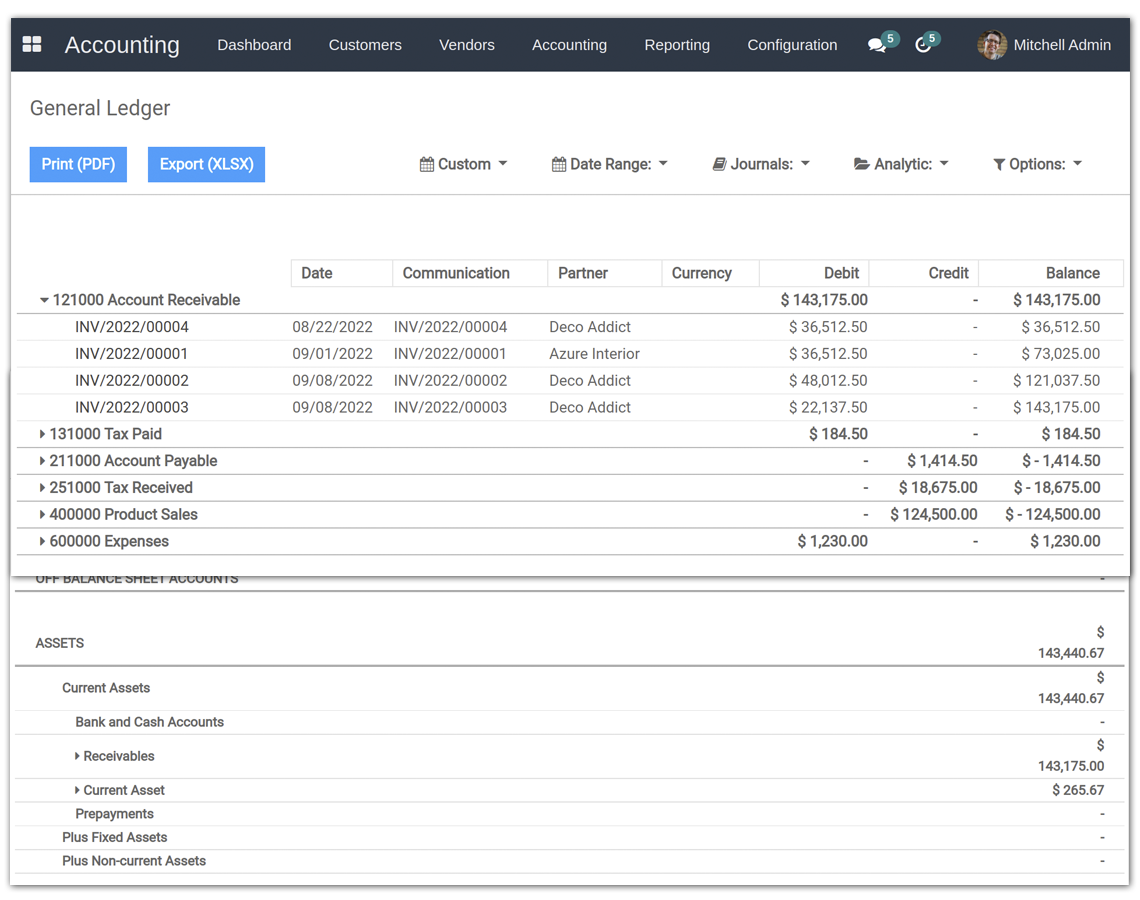 Advanced Reporting and Analytics
OpenEduCat provides business intelligence and analysis with powerful insights that help you track performance, improve operations, and develop a strategy.
Customizable Reports
Easy-to-use dashboards for performance analysis and comparison. Key Performance Indicators (KPIs) can be customized by in-house formulae. Share reports with colleagues using annotated figures that are easy to read and discuss.
Optimize Business Operations Payments Support
OpenEduCat's analytics platform helps you to analyze the key metrics that impact your business operations and optimize your business to improve your revenues.
Take Data-Driven Decisions
OpenEduCat combines your razor sharp business intuition with our penetrating insights to take data-driven decisions that actually improve your margins and reduce costs. This means greater market share, improved customer retention rates, and the ability to succeed.
Intelligent Reporting
A fully-integrated accounting solution that allows you to manage all your business activities from a single dashboard. We have the tools that you need to manage your finances, safely and efficiently.