Learning Management System for School, College & University
Elevate the educational experience at your institution with our LMS that offers seamless integration and limitless possibilities. Our platform seamlessly integrates with existing systems, making it easy to implement and scale across various educational environments.
Try it free for 15 days. No credit card required.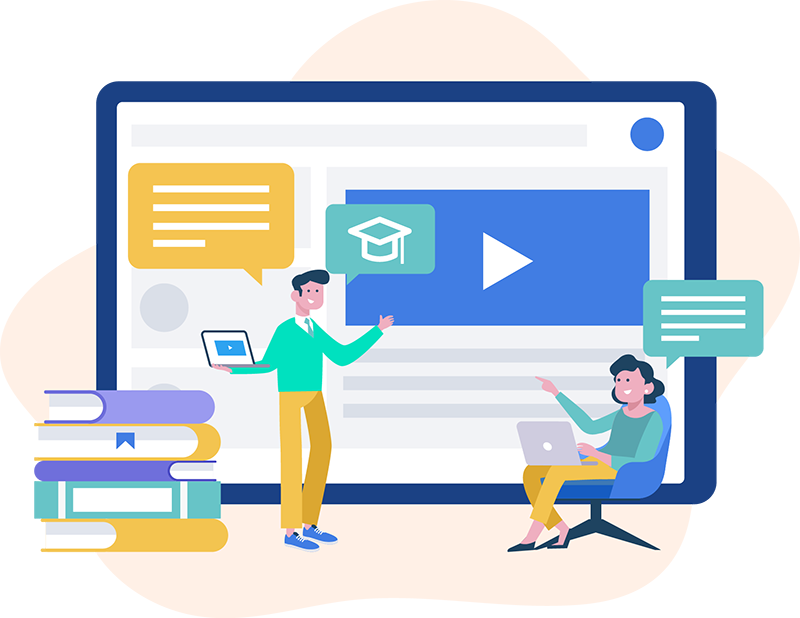 Key Features of OpenEduCat LMS In Educational Institutes
OpenEduCat is an open-source Learning Management System (LMS) that is designed for educational institutes and offers a range of features to support various aspects of education and learning. comprehensive LMS for educational institutes, helping them manage courses, students, and teachers efficiently while promoting effective learning and communication within the institution.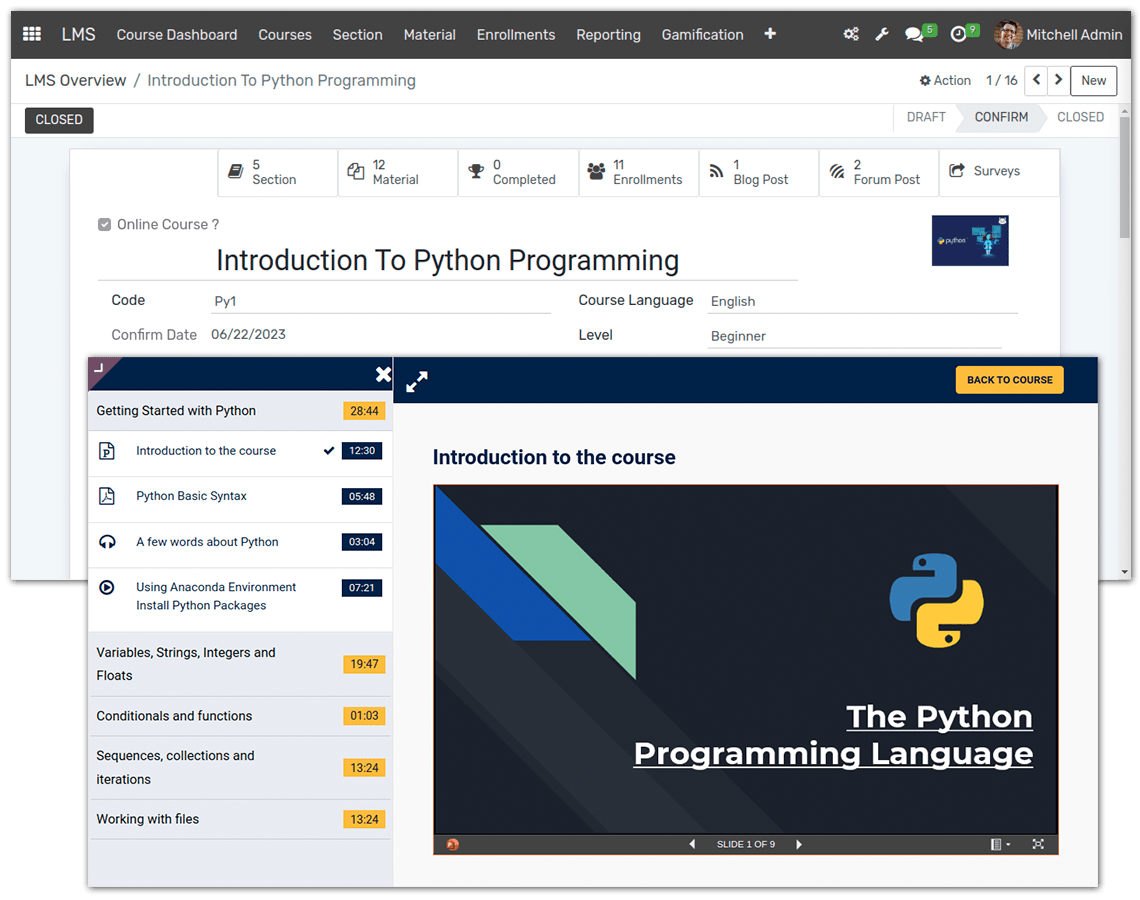 Customizable Learning Path
In our school district, our LMS creates tailored learning pathways for diverse learners, providing customized courses to meet their unique needs for a seamless and personalized learning experience.
Easy Course Management
The OpenEduCat LMS streamlines course creation, management, and interaction with a variety of interactive tools, empowering educators to enhance online courses effortlessly.
Advanced Reporting
Our school LMS platform offers easy access to detailed reports with a few clicks. Customize and schedule reports based on student performance effortlessly.
Virtual Classroom Platform
Engage learners with virtual classrooms in our school LMS. Integrate web-conferencing tools, interactive whiteboards, breakout rooms, and more for an interesting learning experience.
Social Learning
Create an exemplary academic atmosphere with integrated social learning. Encourage constructive discussions, insights, and accomplishments among students.
Gamification
Elevate remote learning for students with our gamification feature. Foster enjoyable and engaging education, boosting motivation and student involvement.
Mobile Learning
Supports mobile learning for higher education, offering convenience and engagement with a mobile-friendly LMS platform.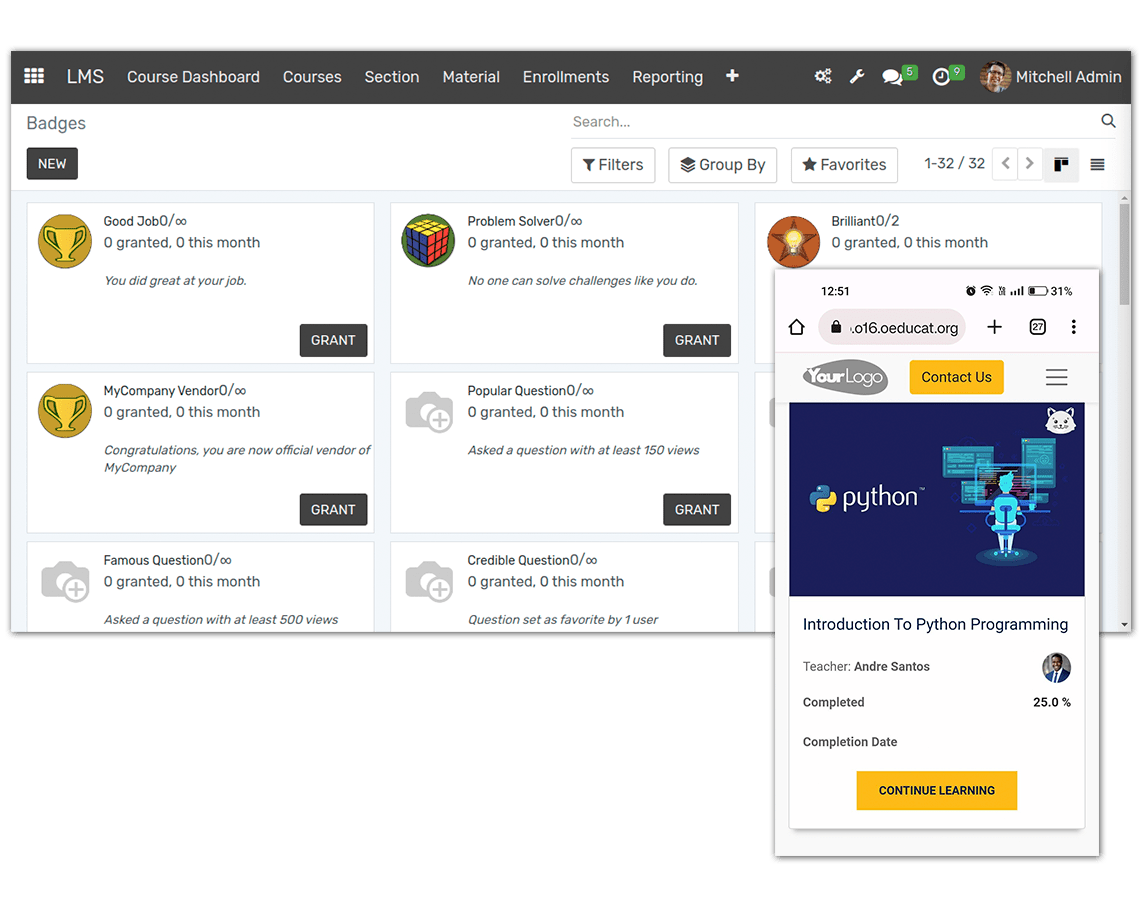 What Are The Benefits of Best LMS Platform In Educational Institutes?
LMS platforms offer a wide range of features and advantages that can enhance the teaching and learning experience. Here are some of the key benefits, these especially relevant in today's evolving educational landscape.
Centralized Learning Management
A top LMS platform provides a centralized system for managing and organizing educational resources, courses, assignments, and assessments. This streamlines administrative tasks and saves time for educators.
Enhanced Accessibility
The best LMS platforms offer anytime, anywhere access to learning materials, allowing students to engage in remote or blended learning. This accessibility fosters flexibility, enabling students to learn at their own pace and convenience.
Interactive Learning Experience
LMS platforms often incorporate interactive features such as multimedia content, discussion forums, quizzes, and gamification elements. These tools enhance student engagement, interactivity, and knowledge retention, making the learning process more enjoyable and effective.
Progress Tracking and Analytics
The best LMS platforms offer robust tracking and analytics tools, allowing educators to monitor student progress, identify areas of improvement, and provide timely interventions. These insights enable data-driven decision-making and individualized instruction.
Time and Resource Management
LMS platforms optimize time and resource management for educators. Automated grading, assignment submission, and content delivery features reduce manual effort, allowing teachers to focus more on instructional activities and student support.
Integration and Compatibility
Leading LMS platforms often integrate with other educational tools, systems, or platforms, ensuring seamless compatibility and data interoperability. This integration enhances the overall educational ecosystem and facilitates a cohesive learning experience.
Parent Engagement
Offer features for parents to track their children's progress and stay engaged in their education.
Global Reach
Educational institutions can reach a global audience through online courses, expanding their reach and impact.
Customization
LMS platforms are often highly customizable, allowing institutions to tailor the platform to their specific needs and branding.
Experience The Future of Education With OpenEduCat LMS – Seamlessly Manage Courses, Empower Educators, and Elevate Learning at Your Institution. Explore OpenEduCat Today!