OMR sheets checking and uploading made easy. OpenEduCat OMR solution for schools and colleges. Simply the best OMR sheet processing solution for your educational institution! OpenEduCat OMR tool makes it easy to conduct objective or MCQ exams with ease. The OpenEduCat OMR or Optical Mark Recognition Sheet Reader makes it easy for a student to upload the OMR Answer Sheet/ assignment/ feedback form easily from the comfort of their mobile phone/ PC/ tablet.
Relevant for All Kinds of Exams

Competitive

Examination

Surveys

Recruitment Exams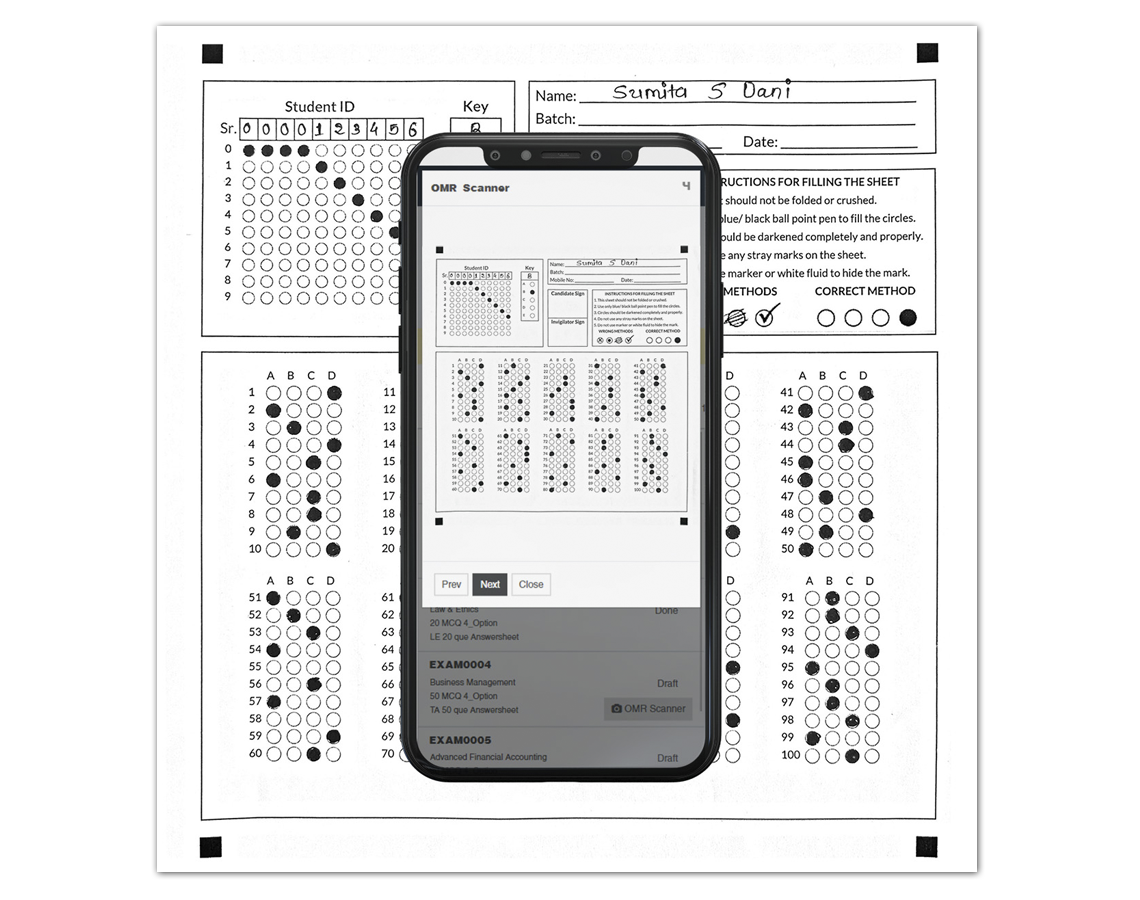 No Need for a Scanner
No external hardware support is required to download/upload the sheets. Completely compatible with any ADF scanners.
Accurate and Quick
Time-saving tool where tilted or skewed sheets will also be processed. Can read up to 1000s of OMR sheets within a few minutes. No percentage of errors, whatsoever!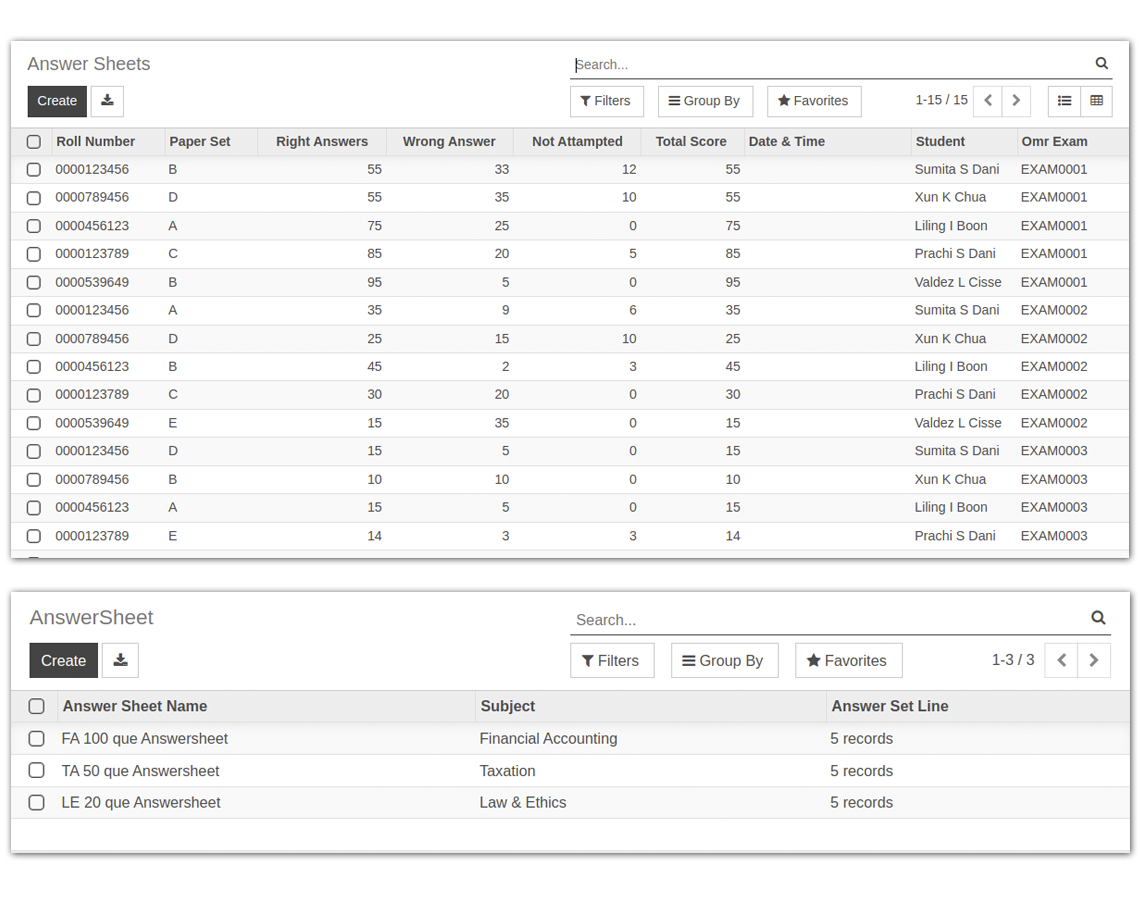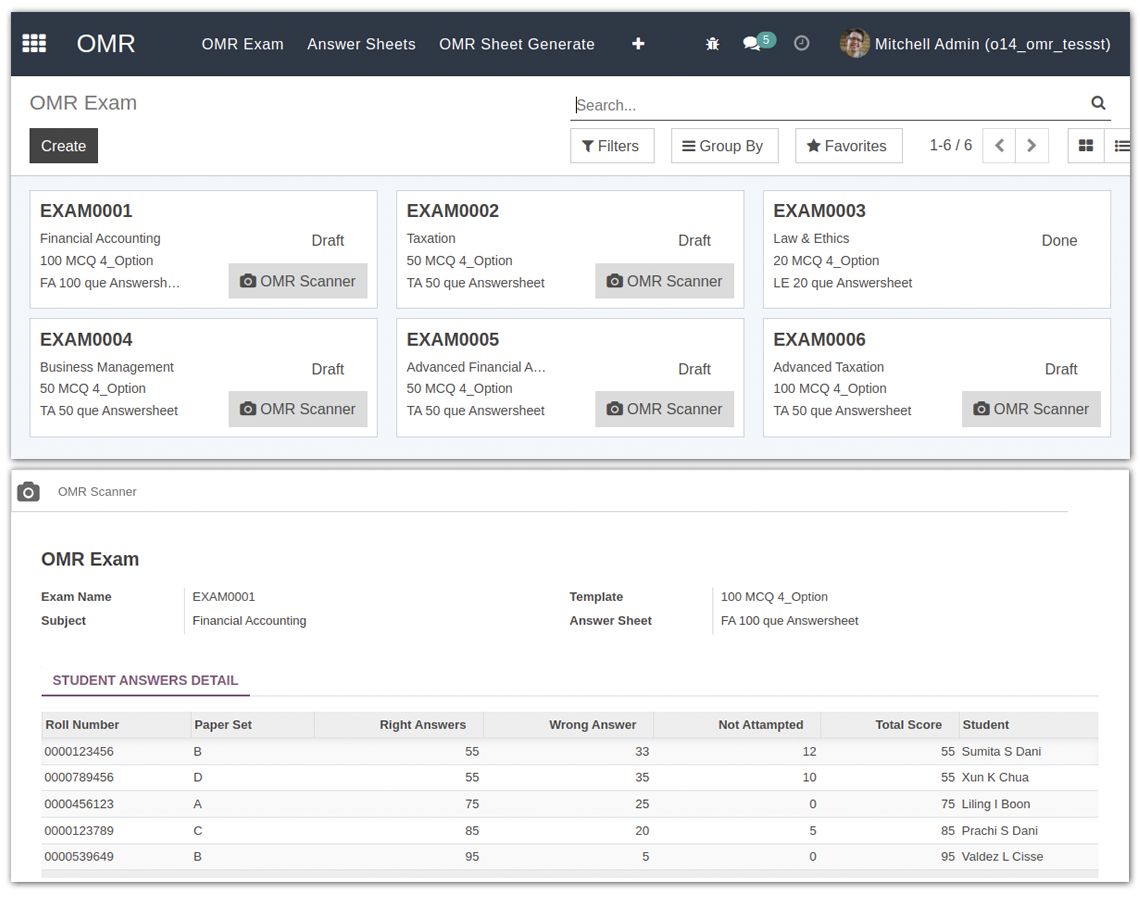 User-friendly Screen Layout
Simple and user-friendly screen layout of OpenEduCat OMR software makes it easy to use. Developed by following international standards to bring fool-proof usage. Simply the best OMR sheet reading tool in the industry!
Advance Analytics and Reporting
Our Processional OMR sheet software offers advanced analytics and reporting.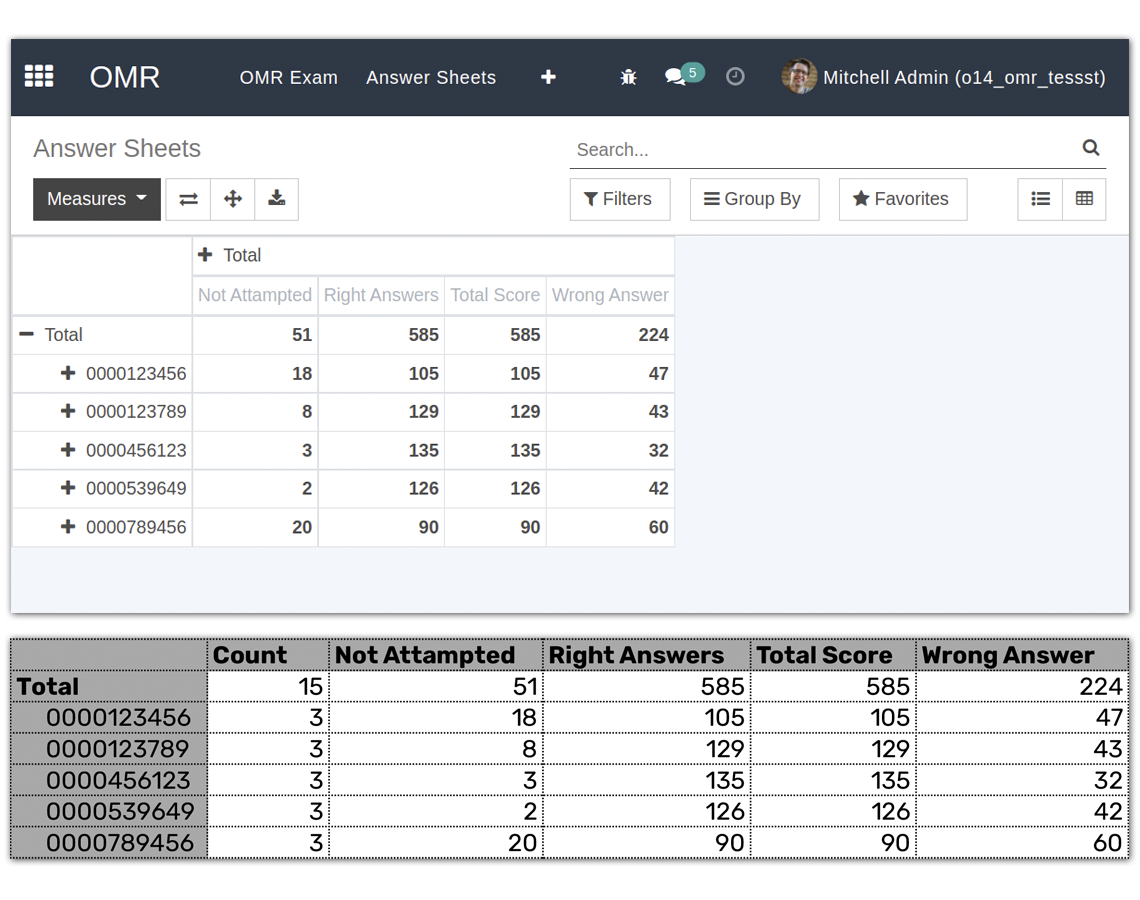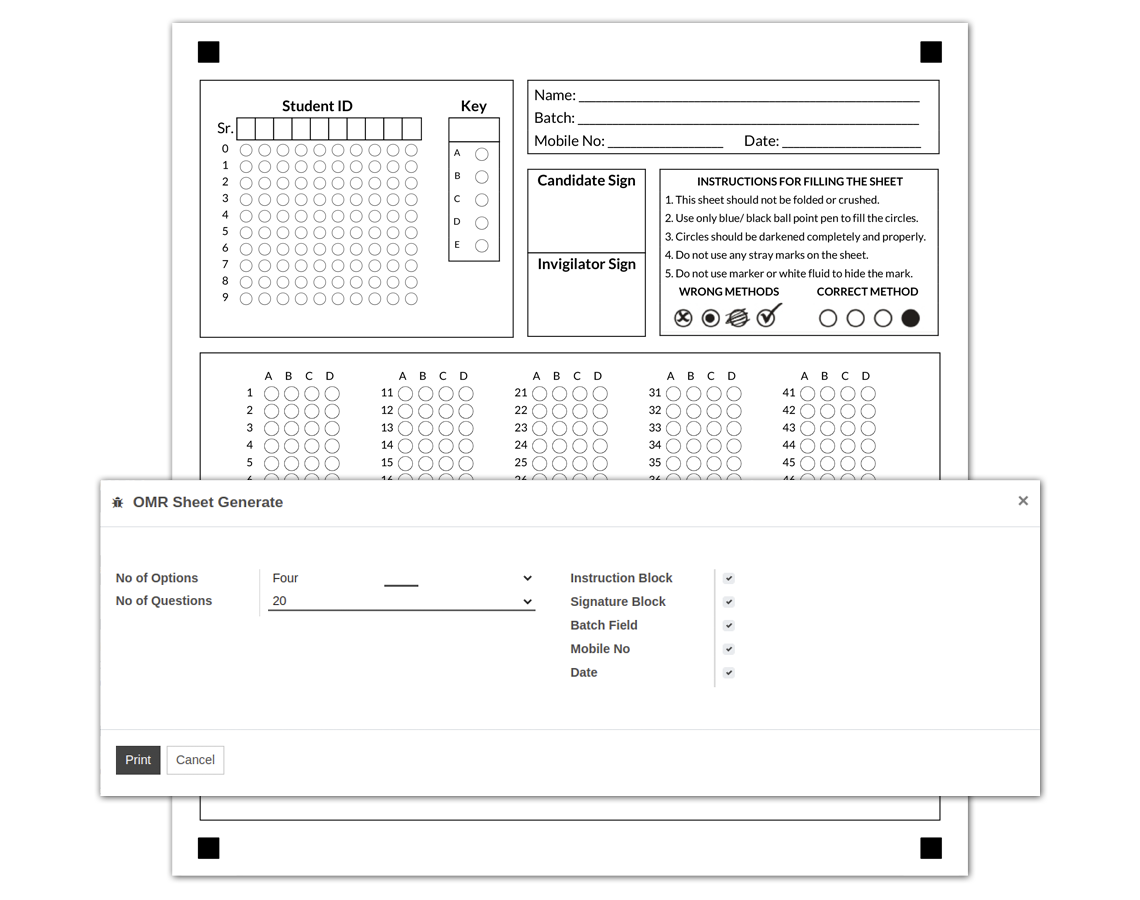 Process Pre-Designed / Existing OMR Sheets
OMR pre-designed sheets are ready to be used instantly in the classroom.