A unique new way to manage student grades and homework from any device and platform.
OpenEduCat consists some great key features which are necessary for the smoother functioning of educational institute. Educational institutes can achieve great heights by leveraging features like online application, easy to schedule classroom and time table management, fully transparent attendance and assignment management system to online payments for the fees.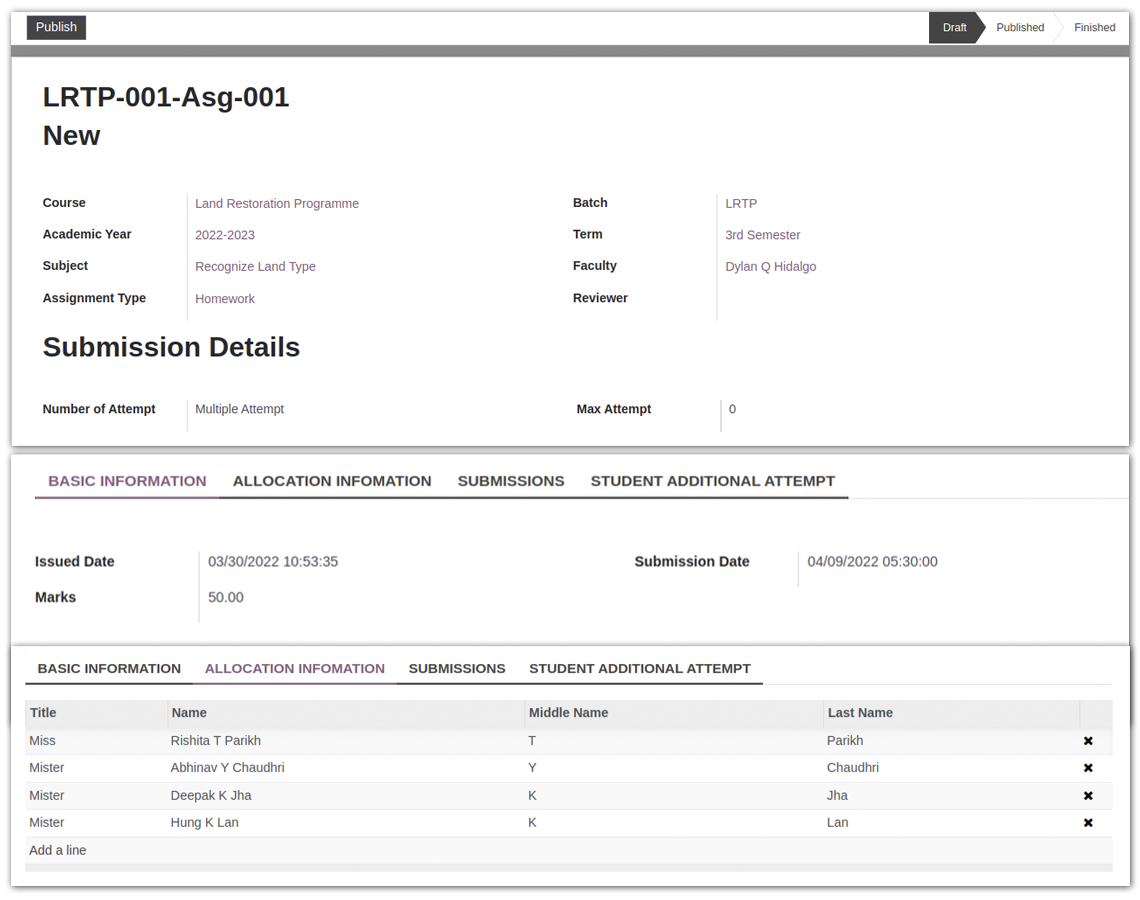 Get Less Stress, Better Grades with OpenEduCat. Powerful Classroom Messaging.
Ideal for Distance Learning.
Gradebooks to Simplify Your Grading
With OpenEduCat's class management system and gradebook, you can quickly enter grades and classes and help your students succeed.
Integration with Other Modules
Integrated with other modules like quiz, assignment, and can be integrated with third party applications.
A Gradebook That Helps You
Add your students, set up a grading period, and mark the grades as they come in. Easy to use gradebook for teachers and students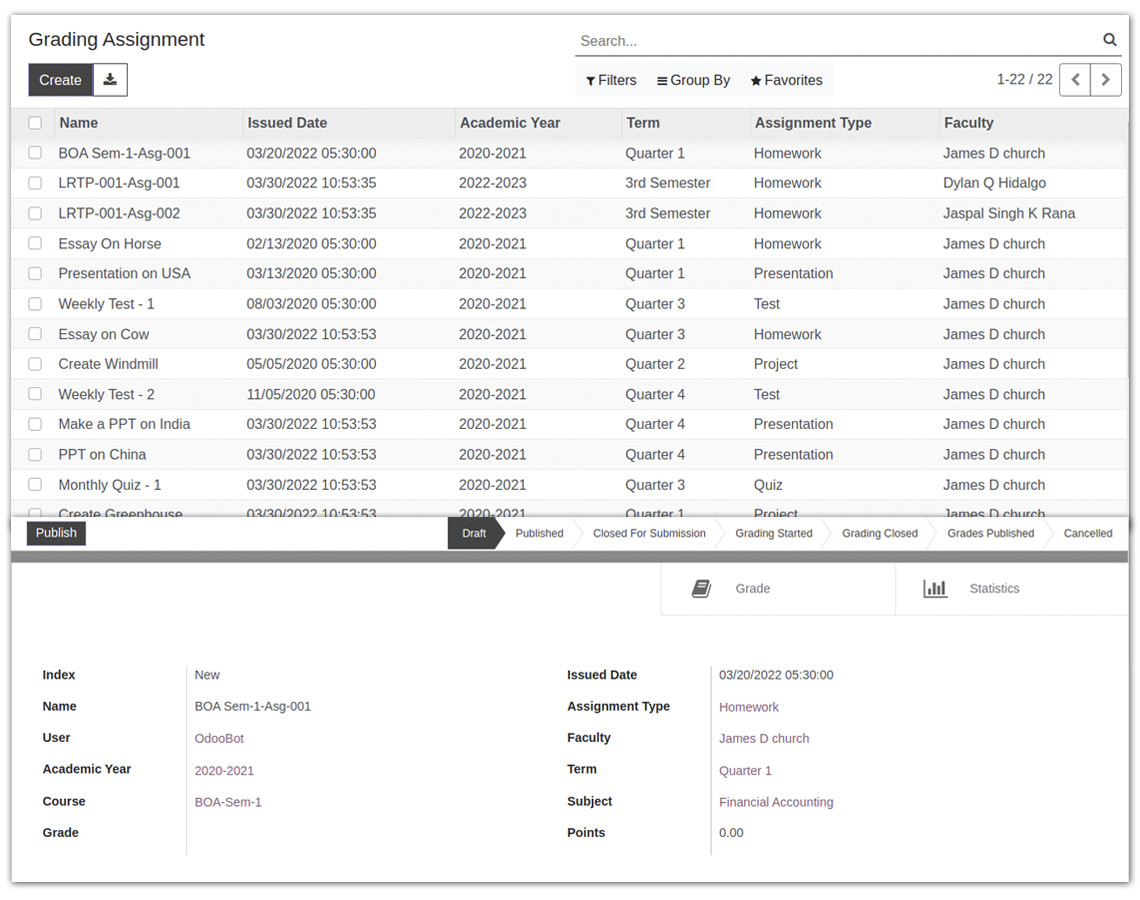 Assignment and Handout Management Made Simple
Teachers can create assignments, handouts, and projects, select custom filters to keep content organized, import existing documents and files, and add files assigned to individuals or groups.
Online School Portal for Students and Parents
Detailed reports provide consistent analysis of progress and comparing grades to school averages. Parents receive detailed information about what their children are working on and how they're performing - creating a more productive partnership with their child's education.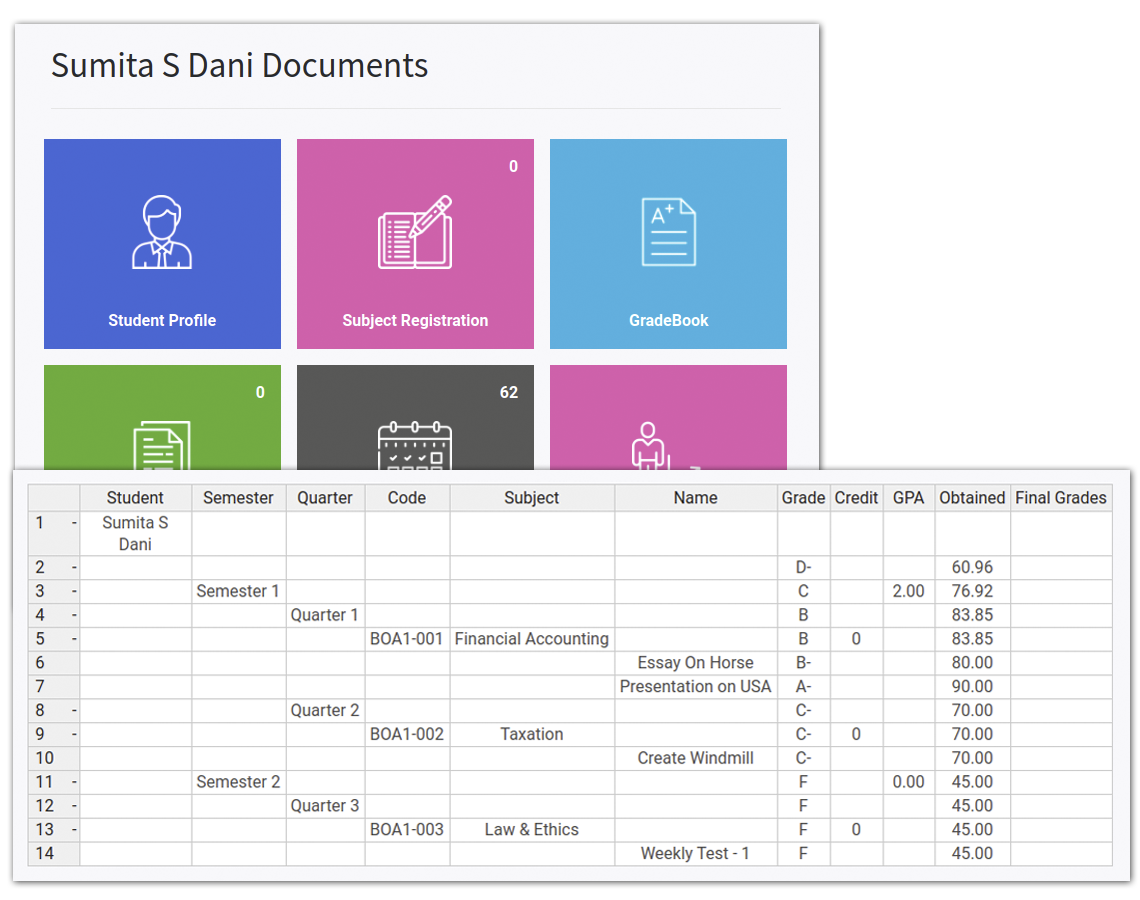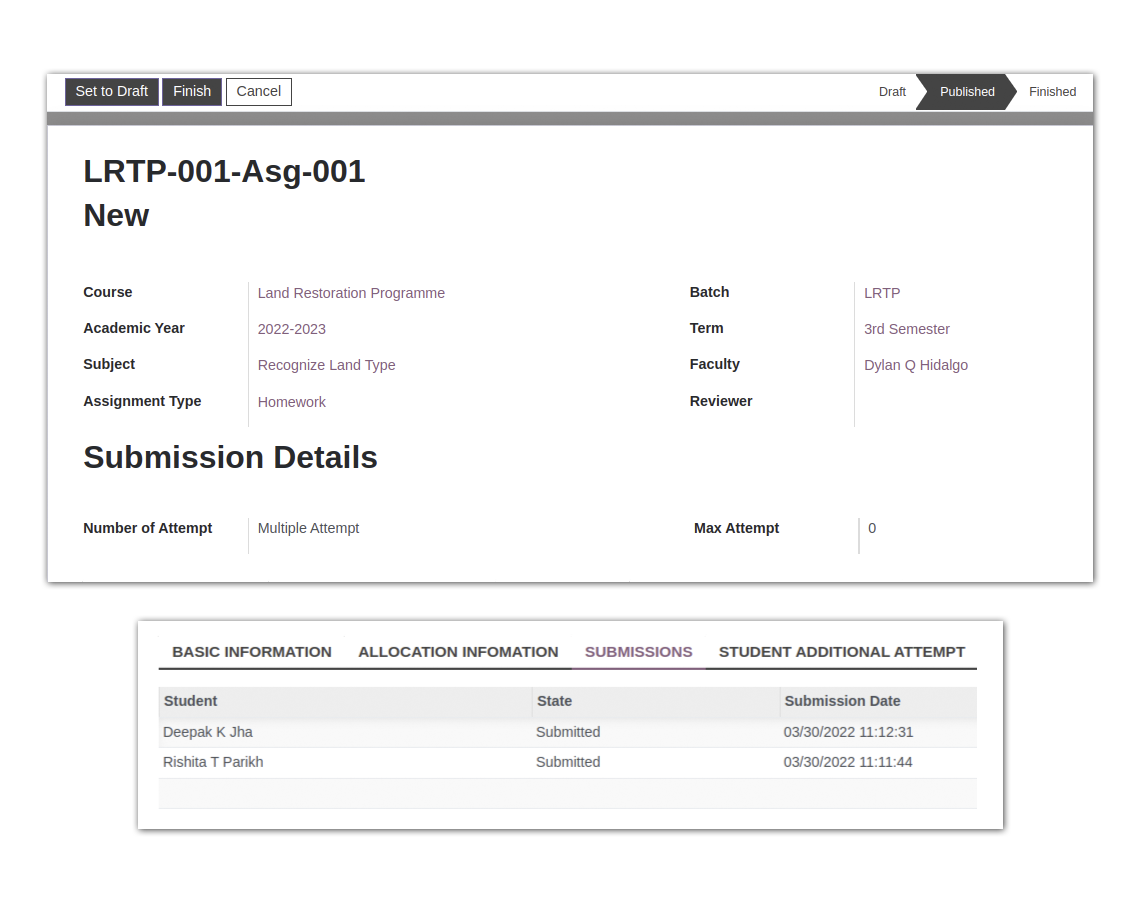 Get Your Homework Assigned and Collect
With OpenEduCat's powerful and easy-to-use control center, teachers can assign, manage and track students' work. Teachers can instantly provide feedback and monitor progress using engaging tools in the gradebook. You can upload homework easily, track student progress and retrieve grades from anywhere.
Choose Your Own Grading Scale
Course wise grading Scale like Homework 10%, Quiz 20%, Projects 30% etc... Based on this Grade Scale student can get a transcript / marksheet.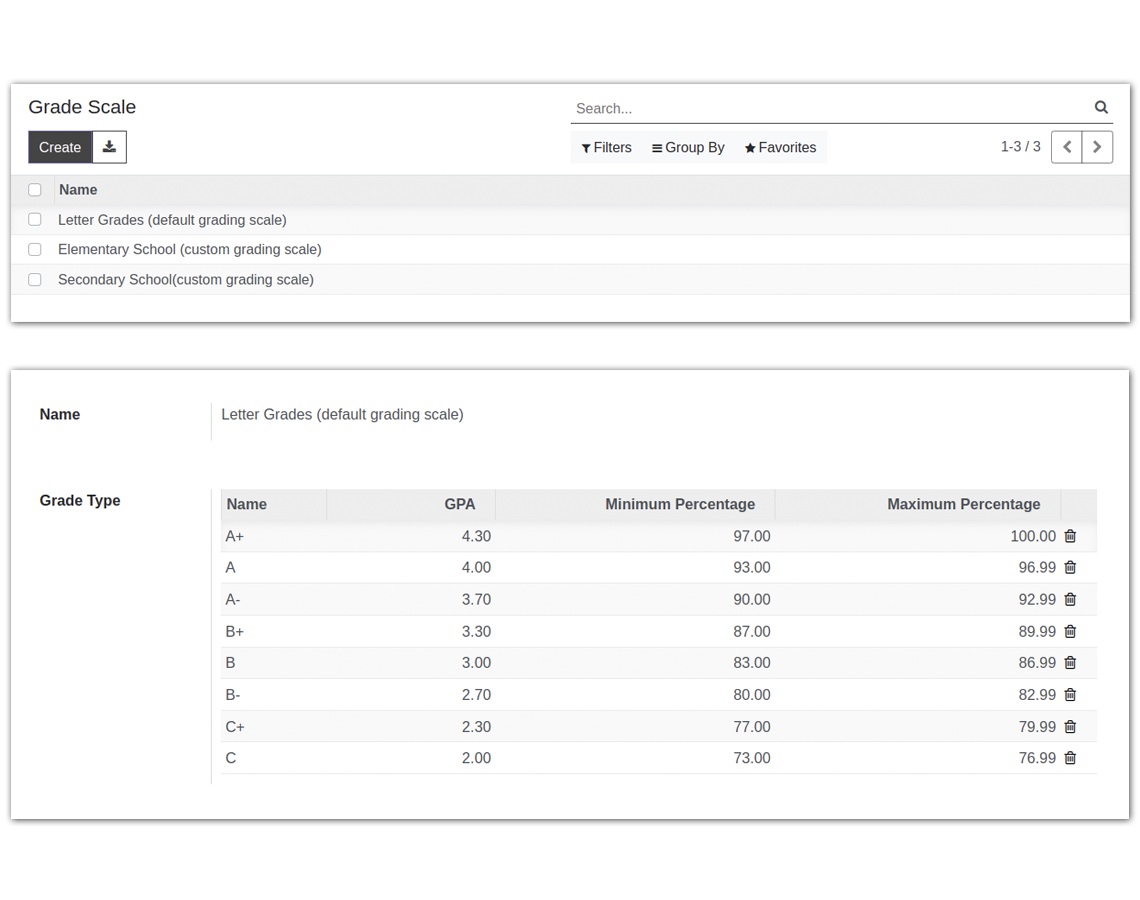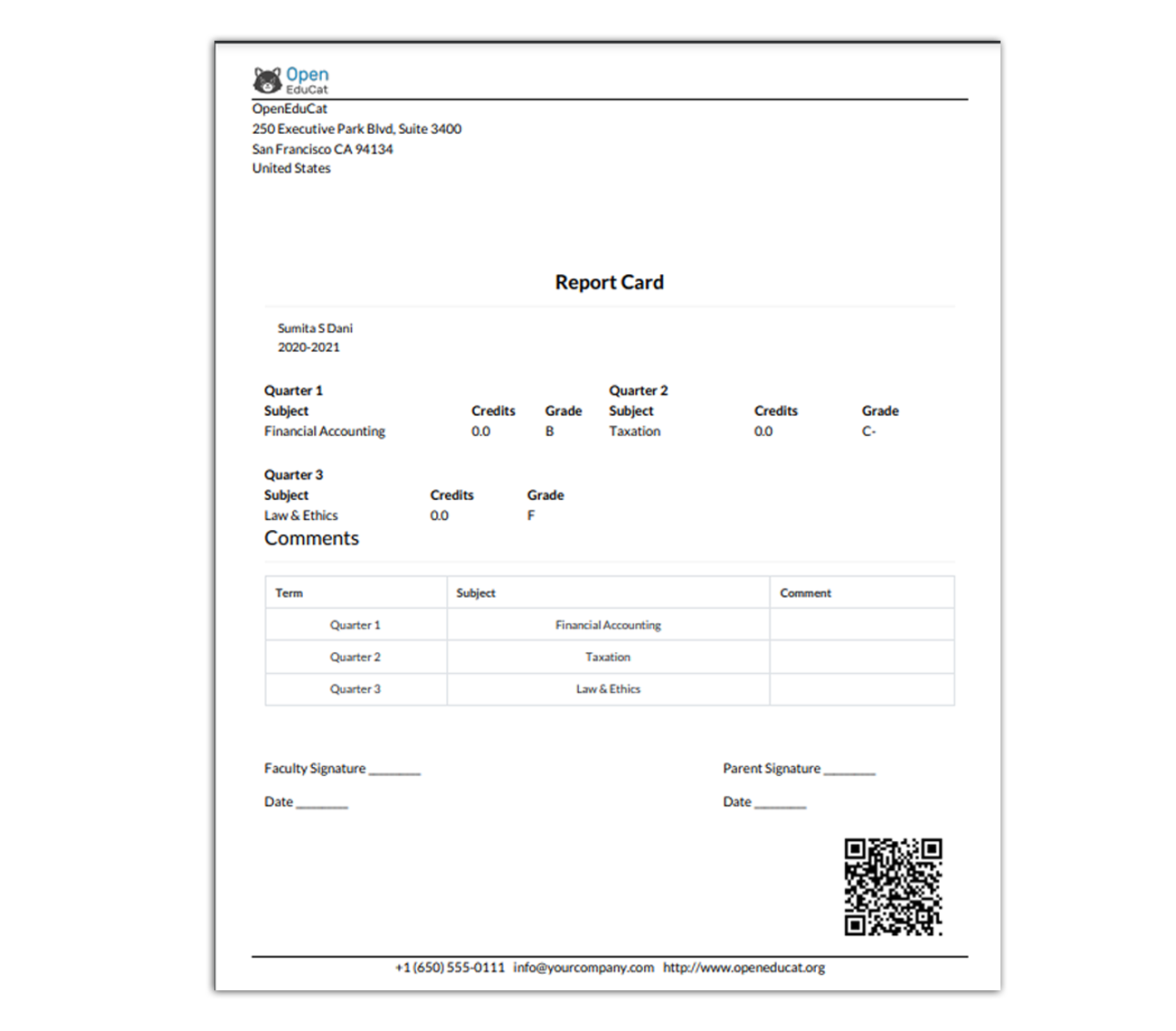 Create Reports & Workbooks in Minutes
Our platform enables teachers to expertly gather, manage, and distribute grade data, in real-time, through the classroom and beyond. Can Customize with Logo, Header & Footer as per requirement.