OpenEduCat equipped with advanced features like barcode enabled library management, online event scheduling and easy to use mobile apps for students, faculties and parent for transparent information exchange.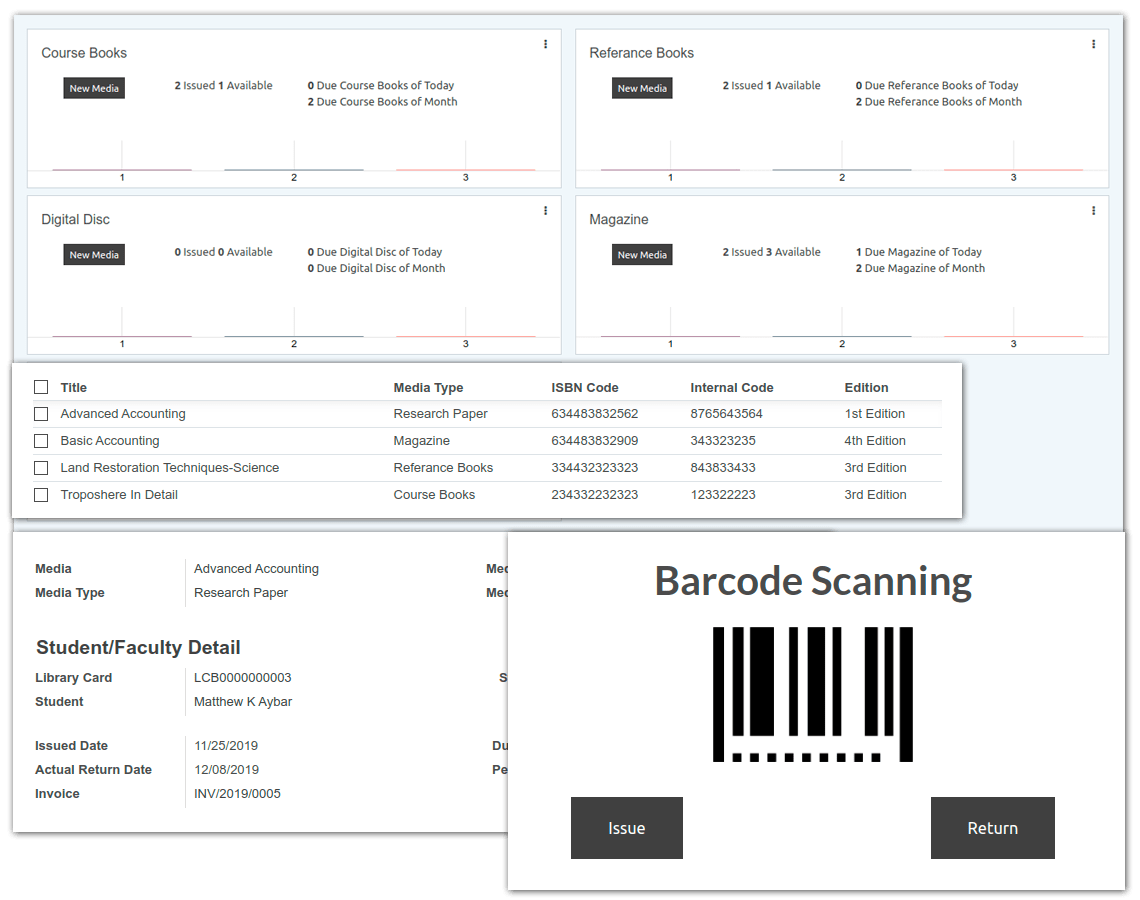 Library
Manage books, articles, media and much more with centralized barcode enabled integrated library management.
Media Circulation
Detailed Tracking
Barcode Support
Automated Reminders
Library Cards & Penalties
Media Acquisition & Cataloging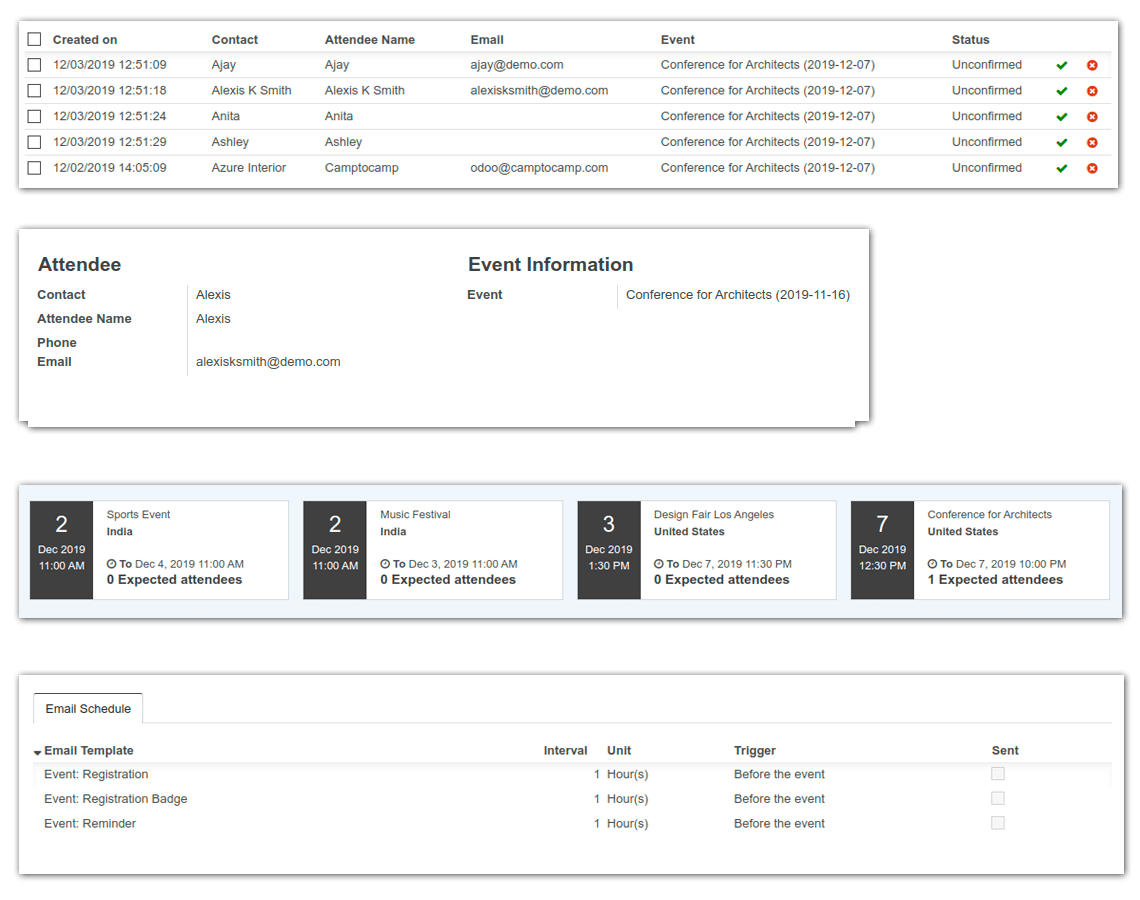 Events
Organize events, publish event information and images, send RSVP to attendees and keep the count of who joined in.
Organize Events
Sell Tickets
Track Attendees
Integrated Communication
Publish on Social Media
Create Tickets with Barcode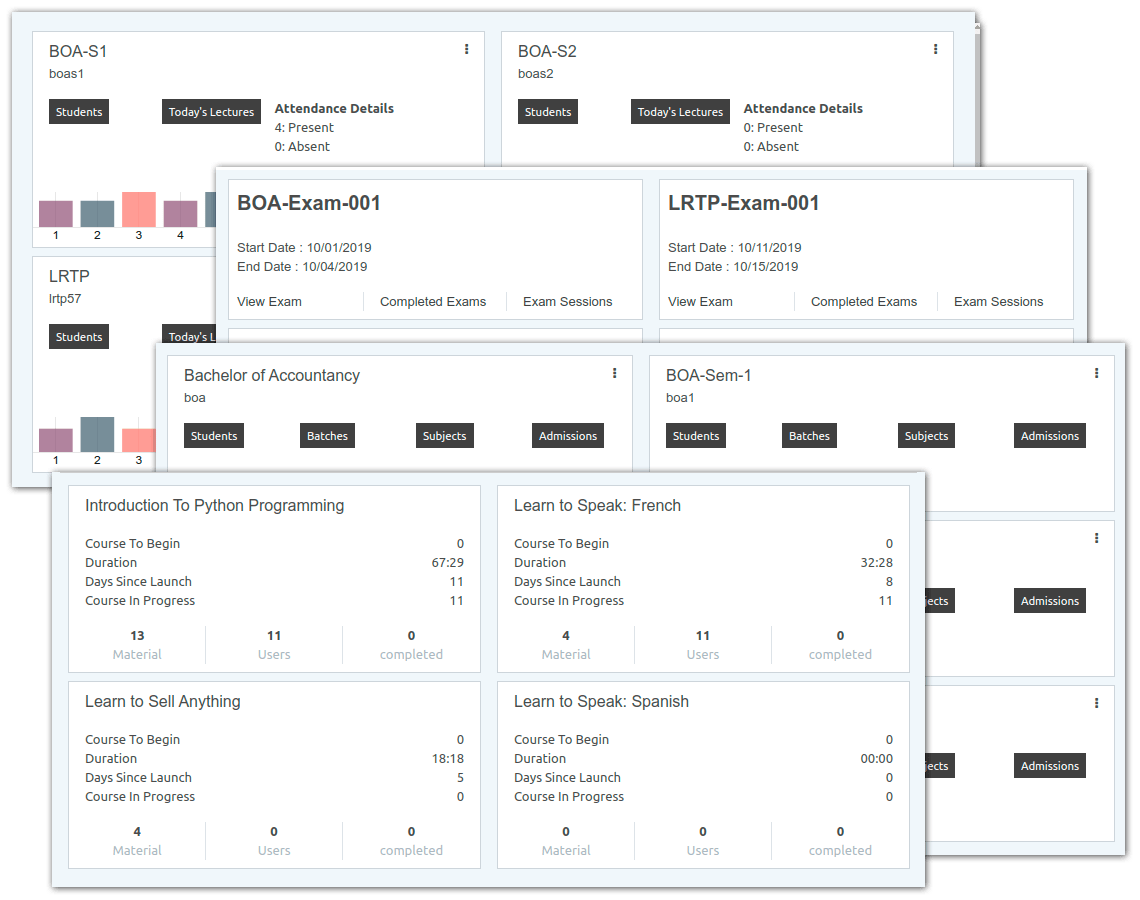 Dashboard
All the important data on one single screen, keep track of important KPI and make well- informed decisions.
All KPI At one Place
User Based
Highly Customizable
Easy To Configure
Well Structured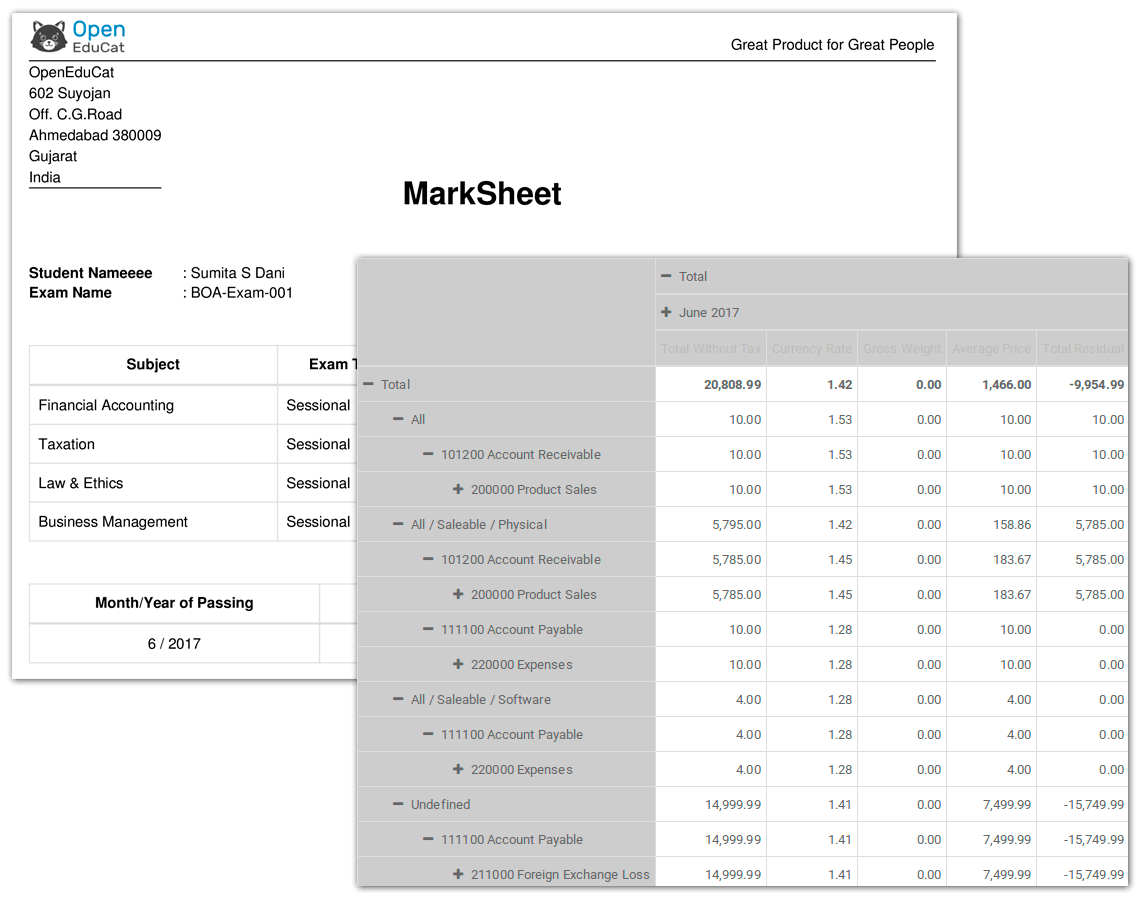 Reporting
Get insights on various departments and activities for the organization with the use of built-in reporting engine.
Advance Analysis
Built-in Business Intelligance
Seamlessly Powerfull Reporting
Do It Your Self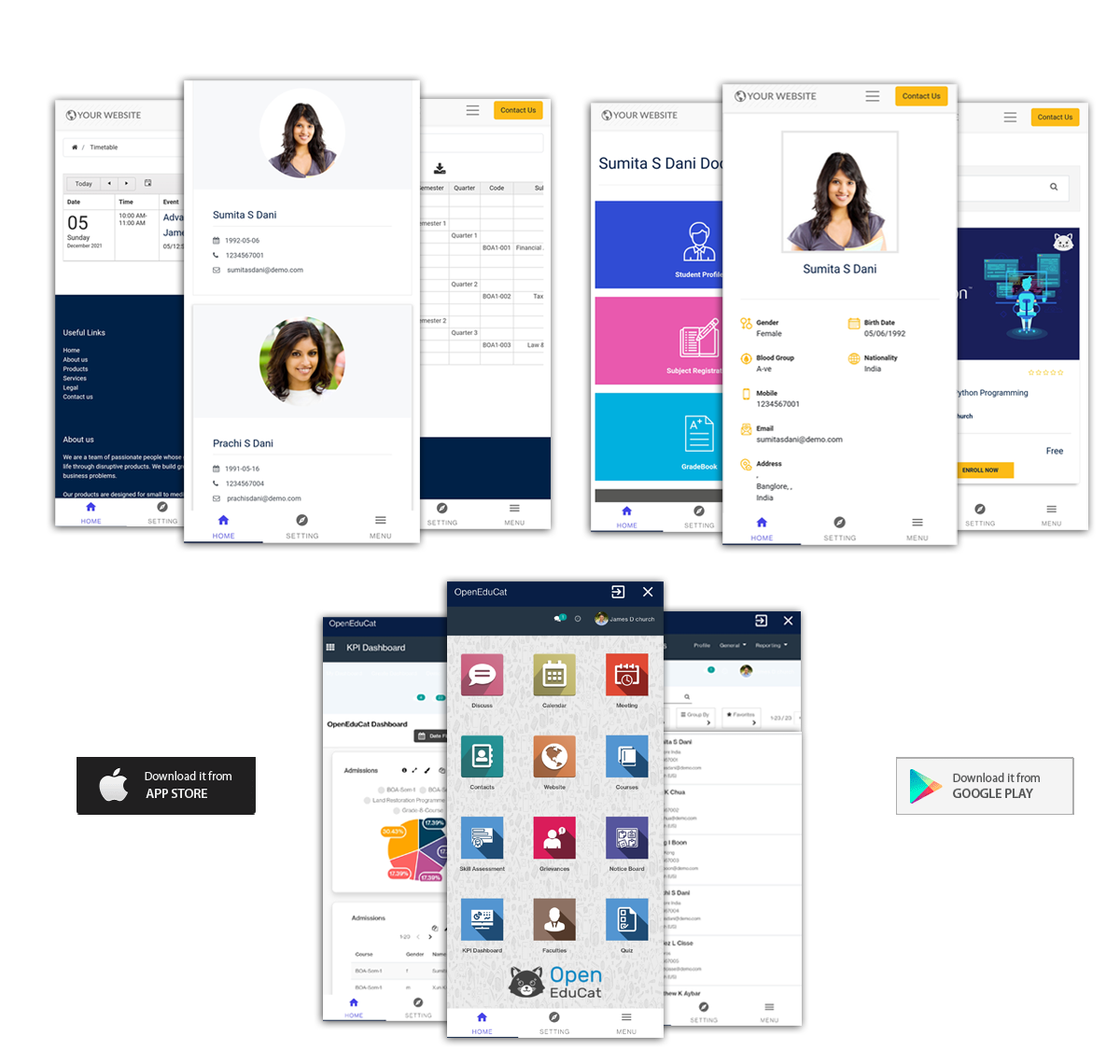 Mobile Application
Let students easily access information about their assignments, classes, assignments and events using a mobile app.
Students App
Parents App
Faculty App
Explore All Apps